Build Black Wealth: Celebrate Kwanzaa Together…
(ThyBlackMan.com) The most challenging issue facing Black Americans today is our lack of unity. The lack of unity that exists among African Americans undermines our ability to progress politically, socially and economically. The Black Americans that "blew up the most" over past decades typify the fact that the mass of high-income Blacks mostly "went south to the suburbs" to buy into their concept of the American Dream: materialism and individualism. To most of the African Americans who make up the middle-class and are so caught up in their own personal quest for stuff and self, "Black Unity" is a totally foreign concept.
As we approach the 2011 Holiday Season, it's evident Black Americans don't stick together and that results in millions of Black Americans remaining on unemployment and foreclosure rolls. Blacks' wealth is diminishing, as is much of the Black middle-class. Across America, Black neighborhoods are in states of deterioration. As African Americans approach 2012 the economic rims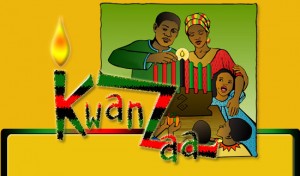 seem to be coming off for a high percentage of us. As the Black middle-class declines, we find that first Black President Barack Obama has too shied away from "Black Unity" and has little identification with our pain and no more with our plight than any of his predecessors.
Most of us know the answer to our situation, but refuse to acknowledge or act on our lack of unity. The majority of Blacks seem unwilling to exercise the discipline and take steps necessary to improve their conditions. All too many Black Americans, particularly those who have achieved "middle-class status", take pride in declaring "we are not monolithic." This is in direct contrast to the concepts that keep families intact and financially prosperous – good neighborhoods, property ownership, saving habits, marriage, health care, strong school expectations and inherited wealth. It's due to a lack of these factors, the majority of African-American families are either borderline or at high risk of falling out of the middle-class altogether.
For African Americans to become "players" in the financial system, we recommend the celebration of Kwanzaa programs. To be successful in American enterprises, Black Americans need a model such as Marcus Garvey who led the first mass Black movement of the 20th century. Garvey called upon Africans everywhere to "reclaim Africa, struggle to reclaim their better selves, and strive to restore their history and humanity." Garvey believed in the primacy of race as the starting point for the liberation of all African people and believed that the oppressed African people throughout the world should have as their primary objective the emancipation of themselves as a race. Central to Garvey's "race first" philosophy was the doctrine of self-reliance and self-determination. All subsequent Black Power organizations and Black Nationalist leaders drew from Garvey's "race first" focus and owe a debt to his example and philosophy.
Everybody practices collective economics, except us. It's time to start a movement in which Black Americans can invest their time wisely. This movement toward Kwanzaa is based on Garvey's concept that "wealth" is strength, power, influence, justice, liberty and real human rights. Instead of concentrating on mainstream participation and acceptance; in this movement more Blacks will seek to reinforce their Black identity and roots.
The hope of this commentary is to build a viable network of people involved in Kwanzaa programs across the nation. Start at OfficialKwanzaaWebsite.org, for practices associated with Kwanzaa celebrations, which begin December 26th and lasts for seven days. The goal of the exercise is:
– Harmonization of family and community interest around the Kwanzaa Unity Principle.
– Toward more of us developing an African-centric view of ourselves – Kwanzaa Principle of Self-determination.
– Recognition of reciprocal obligations – Kwanzaa Collective Work and Responsibility Principle.
– Giving and receiving is the foundation for the Kwanzaa Cooperative Economics Principle.
– Understating that our best self comes from our own people – Kwanzaa Purpose Principle.
– Realization that the result of Kwanzaa Creativity Principle is continuous excellence and productivity.
– Development of mutual trust and belief in ourselves and our people.
Written By William Reed
Mr. Reed William Reed is available for speaking/seminar projects via; BaileyGroup.org.