Social Media Wars – Unthink – Taking direct Aim at Facebook…
(ThyBlackMan.com) When a lot of noise is made about something it's either because it's really good or because its really bad. At this point it is too early to tell just yet how the debut of this new Social Network will directly affect the other networks, namely Facebook. The concept however, has taken root and it has garnered a lot of press time in the media. CNN has run stories on it and there are a lot of stories being run in the local (Florida) news regarding the debut of what every one is touting as the FaceBook "killer".
The response to the beta being launched has been literally overwhelming. The servers have gone down with capacity issues at least once that I am aware of.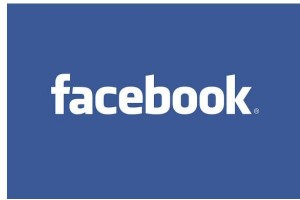 There is a reason why people are so anxious to "
get on board
" as it were. The concept of being able to manage your social media streams more effectively and putting the user in direct control of their content and who sees what is obviously very appealing.
I still say that the company that comes up with a unified way to manage social media will clean everything else out. There's starting to be a lot of social media burn out. Those who are in the industry of social media management as well as the companies trying to decide which way to go with their social media presence as well as individuals who might have jumped in on a personal level and now realize that their professional image needs to be cultivated because of so many eyes watching.
Google +, Twitter, FaceBook, Linked IN, Four Square, and all the others and let us not forget the  so-called arbiter of who's in and who's not, Klout. Their software aims to measure a persons social media presence and fell under fire this past week when they decided to adjust their algorithms and caused many people's Klout  scores to drop 10 points or more.  The backlash was stunning as there is a lot of time and effort involved in trying to get a reasonable Klout score and as those who have Klout and fight with it daily will tell you, there are employers using Klout scores to screen potential employees and companies are using Klout scores to determine how to effectively tailor their marketing efforts.
For now I am sticking with UnThink, primarily because it is still in beta, and if input is needed to help shape a system that will ultimately make this thing we do, social media, easier and streamline the process, then I am all for that and also – because Facebook never asked me ….hmmmm
Staff Writer; Alinda Pete
One may also connect with this talented sister via twitter;
BlkPhoenix66
.