The Help Movie; An open letter to African American Book Clubs & Readers…
(ThyBlackMan.com) Thanks for The Help
An open letter to African American Book Clubs & Readers:  A response to your support for The Help
As important as your role is to the African American literary community, I feel it is prudent that I address you at this hour. First, I want to applaud you for holding black authors up and purchasing our books by the tens and twenties per group, allowing us to share our works, and then encouraging your family and friends to support us with their dollars. That kind of love does not go unnoticed and we as authors truly appreciate you for it, so do not ever get that point mistaken.  
There is rarely anything that a black book club does in support of authors that could be considered questionable, as we love you for your love of reading.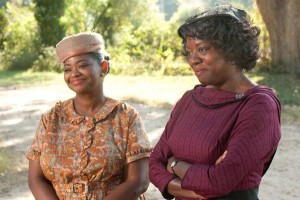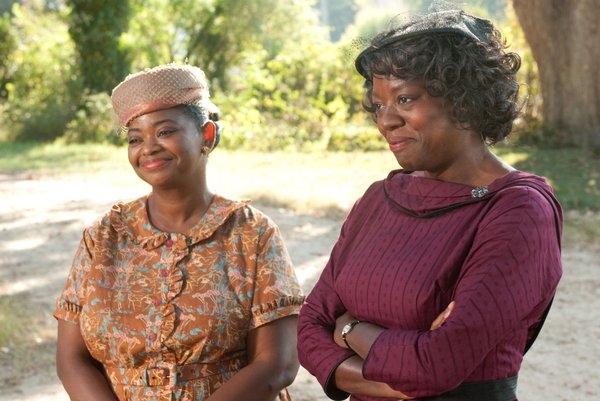 Bottom line, we black authors appreciate you from the bottom of our hearts, because be it not for you ride-or-die readers a lot of us would not make it to the second book. With that said, this letter is in no way, shape, or form written out of malice. It is written in love.
This love comes to you as an expression in a time when the world is a melting pot in most areas of life, everyone is entitled to their choice, but it is important to evaluate our choices. We live in a world where urban literature is forced into a corner in the bookstore, simply because they know that you all are the only ones that will be looking for us. White readers do not even care to see our books in "their section," or at least at this point, they have not requested us in the general book sections in the remaining bookstores throughout the country.
Therefore, for the purpose of this letter Urban literature is any book written by a black person – no matter the genre. It is no secret that Urban books receive small to absolutely no support from many white book clubs, at large.  However, oddly, this letter comes at a time when a book that has held the number one spot for almost all of 2011, a New York Times Bestselling book converted to movie theater blockbuster breaking record sales all over the country, has received your support in huge numbers, without even needing it, actually. A story of African American history, as told by the Kathryn Stockett.  
I must take this time to say that that was a mighty fine thing of you to do, helping to support Mrs. Stockett and her family for generations to come (possibly even in the hiring of their future help). Oh, I am being facetious with the last line, so please read on.
Let's take a minute to dream and imagine what if, being a black book club and all, you had banded together to stand behind a black historical fiction novel, such as A Long Way from Home by Connie Briscoe or the countless others that are collecting dust at your local Goodwill. Imagine a moment of black history told from the mouths of great-great grandparents of blacks and passed down through the generations and who had actually been The Help. Now, imagine that moment in history captured and receiving the same support as Mrs. Stockett's novel. Is the imagery fizzling…
Let us be clear. White readers and book clubs have never supported a piece of fiction written by an African American author in this way. After hearing several black book clubs announce that The Help was their book of the month and hearing several friends mention the book, I decided to experience it for myself. I knew it was going to be something extraordinary, and alas I borrowed the audio version from the local library and actually sat through and enjoyed what I think is a pretty good piece of fiction.
I cannot say that I did not fall into The Help's craze, temporarily. The feeling of nostalgia while travel back into a time where my grandmother and mother were no more than one-dollar an hour help that couldn't use the main bathroom and where there was one super-white woman who wanted them to write the great American novel about it was definitely an experience. However, this was a short-lived utopia when, as an author, I felt that somehow, someway, and in some sort of fashion the African American fiction historians had been short changed by you.
I found myself ambivalent about the book's success and not because it depicted black women with thick southern dialect and a yas'sam attitude. In addition, this dislike did not come because it depicted a group of white women with a vile superiority complex, as if it were their birthright. No. I have no issues with these things, because I have no trouble with owning up to the truth of the world we continue to live in or her history.
The problem I have is a simple one and I am hoping that black book clubs can help me work through it, if you will. My question is, why did/do you allow your group to assist in placing millions of dollars into a white author's bank account while you have grossly ignored stories of history told by black authors?
I know you have not ignored our historical fiction about the strife of slaves and civil rights in a whole, so that is not what I am trying to portray. I guess I'm just left scratching my head knowing that, all the while you were helping Mrs. Stockett (just as her Abilene did for her in the 1960s), white book clubs were largely just as segregated in their reading as church on Sunday morning. Something about this just does not sit easy, and I'm a very reasonable, fair, and understanding person.   
Perhaps this question will go unanswered. Perhaps some will consider this letter as "so 1960" and that I am the one pulling the race card for telling the truth as I see it. Or perhaps, you will sympathize with my points made here. Either way, as much as I would like to be more optimistic, I want you to think about the support that similar novels receive from other races. How many times have you witnessed whites support catapulting a black fiction novel, historical or not, into multimillions of sales and a movie deal within two years?
I will be a waiting on ya response ma'ams and suhs, because this situation has left me perplexed and needing your Help.
Signed with thanks and love for your continued support.
A Deeply Concerned Black Author