Sheila Agnew; A Changed Future for the Adult Learner and Teacher?…
(ThyBlackMan.com) I see the future of America as a society that is knowledge-based competing and succeeding in the changing dynamics of the modern world.  Creating a knowledge-based society involves getting all people on board.  In perfecting skills to compete in a global world, it is imperative that education is at the forefront of the quest to remain an innovative and competitive society.
Today, many older adults are returning to school. What used to be categorized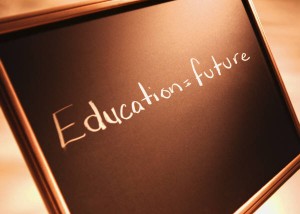 as non-traditional students has become a norm. Adults of all ages are enrolling in college, trade school and professional courses to strengthen skills and increase their knowledge in order to become more marketable and highly skilled in today's workforce and business environments.  In addition to obtaining knowledge and training, many adults seek ways education can enrich their lives and provide opportunities that may not have been accessible earlier in life.
Education can no longer be viewed as something reserved for younger people.  We must look for opportunities to create a technology edge and integrate into the global community with skilled educators and experienced business professionals teaching at higher learning institutions and professional development programs.
The combination of professionals with real-world experience and scholarly practitioners is needed to improve the quality and effectiveness of education and training and ensure the adult learning environment remains competitive in transforming the way we learn to anticipate future workforce needs and requirements.
Online learning environments are important to the adult learner as this form of education provides an arena which embraces the adult student's lifestyle and helps students to become more comfortable with technology advances and computer competency. Online environments also offer an immediate connection with cultures around the world.  The new knowledge-based society embraces online education in integrating global communities.
The changing future requires educators who can adapt to teach and instruct in ways that encourages a knowledge-based teaching environment in both theory and practice.  Learning is a lifelong process.  The process of teaching and learning must be challenging and stimulate the adult learner to high performance.
Staff Writer; Sheila Agnew
For more work by this talented writer visit the following site; "Mo Better" Inspiration by Sheila.