PayDay Loans lead to long term debt…
(ThyBlackMan.com) As the Consumer Financial Protection Bureau begins operations, the Center for Responsible Lending (CRL) is releasing new findings on the growth and effects of a new short-term and high-cost loan product. Big Bank Payday Loans, a new CRL research brief, details how mainstream banks have entered the triple-digit interest rate payday loan market with a product that on average virtually guarantees repayment within 10 days. Yet for consumers, these loans lead to 175 days of indebtedness for the average borrower – twice as long as the maximum length of time the Federal Deposit Insurance Corporation has advised.
With many banks allowing up to half of a customer's monthly direct deposit income, or up to $750, an average 44 percent of a bank payday customer's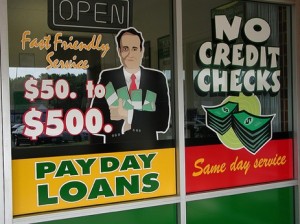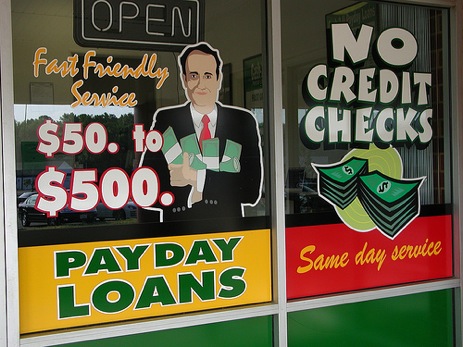 next deposit is used to repay bank payday loans. For older borrowers already living on fixed incomes, the average bank payday loan repayment from a Social Security check was 43 percent. Senior customers are also 2.6 times more likely to have used a bank payday loan than bank customers as a whole.
Even without bank payday loans, more than 13 million older adults are considered economically insecure, living on $21,800 per year or less. One-fifth of older households have annual incomes below $50,000 but report spending more than 40 percent of their income on debt payments.
Senior women whose lower lifetime earnings result in diminished pension benefits are at acute financial risk – as are African-American seniors with on average only one-sixth of the wealth of older whites.
Although state and federal laws protect Social Security benefits from garnishment by debt collectors or payday lending to military families, problems still persist. For example, if a bank acts as its own debt collector, or a military family takes out back-to-back loans, the door to long-term indebtedness for both borrowers still opens.
The irony to these lending abuses are occurring against a financial backdrop of nearly $6 trillion in lost American household wealth since 2006, an unemployment rate hovering north of nine percent, and nearly half of Americans currently lacking the financial capacity to cope with an unforeseen but costly emergency.
Add to those troubling statistics, a $10 fee for every $100 borrowed and automatic repayment to the banks with an opportunity to add more fees if accounts become overdrawn and people of all ages just become poorer with payday loans. Youthful vigor might enable younger borrowers to take a second or temporary job to end the payday debt trap. But as a country do we want our young people growing up to believe that 400 percent loan interest is the best that they can expect?
Or what's an older person to do? Do we really want to become a country that allows lenders to tarnish what ought to be golden years for older Americans?
Now that a federal consumer watchdog agency – the Consumer Financial Protection Bureau is available to work with state officials to end financial abuse, a lot of work awaits. In the meantime, CRL is calling for federal regulators to:
Use immediate supervisory and enforcement authority to stop the banks it supervises from making payday loans; Impose a moratorium on payday loans offered by banks under its supervision while data collection on the impact of this product on consumers is further refined – particularly its impact on communities of color; and Limit high-cost, short-term single payment loans to 90 days' indebtedness or six loans per year – whichever is less.
Study more about African culture using engaging African books.
We'll soon see if anyone is listening.
Written by Charlene Crowell
Official website; http://twitter.com/charlenem2