How to Stop Bad Credit Card Habits…
(ThyBlackMan.com) The biggest mistake that a credit cardholder can do is overspending. But despite the fact that it is a common knowledge, many consumers still fall into the credit card debt trap each year. In this article, we present practical tips on how to stop bad credit card habits and stay away from bad debt:
Take Charge! Fighting bad credit starts from within. As a credit cardholder, you need to be the one in control, not your credit card.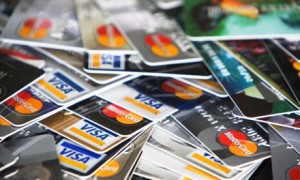 Personal motivation is essential. For example, you can set a goal to raise your credit score within the next six months. Even if you do not plan to apply for a loan, having a specific goal in mind can make a big difference.
Create a monthly budget plan. Make a list of your monthly expenses, from your smallest bill up to your largest expense. Subtract the total amount from your monthly income. Based on the figures, it would be easier to gauge your personal spending. Are you spending more than what your budget permits? Once you know the real answer to this question, you can begin to create a new budget plan that you can follow.
Never buy on impulse. If you own a credit card, you have the option to buy things now and pay for them later. Do not abuse this privilege. Before shopping with your credit card, create a list of the things you NEED to purchase and stick to your notes. Fight the urge to charge extra items to your credit card, especially when you did not plan to buy them in the first place.
Regularly check your account. As a credit cardholder, it is your duty to be aware of the status of your account. Make it a habit to check your account often. This way, you can immediately check your charges and be aware of your payment due dates. In case of unauthorized charges, you will be able to dispute them and ask for corrections right away.
Pay your monthly charges in full at all times. Many credit cardholders know that paying monthly charges in full is the best way to manage a credit card. But this rule is usually easier said than done. To avoid carrying over your balances, charge only what you can afford to pay in full by your due date. If you have doubts whether or not you can submit your payment on time, don't charge it to your credit card and use cash instead. IF you don't have cash, then that is a clear sign that you cannot afford that particular purchase at the moment.
Written by Shelly Evans