Athletes Who Give Their Money Away…
(ThyBlackMan.com) For what it's worth, professional athletes make a ton of money. And despite the fact that we sometimes chastise some of them for their youthful arrogance and reckless spending, several superstars are doing something unbelievable with their fortunes. Through financial contributions and donating time to charitable causes, several sports stars are not only giving their money away, but helping make a difference.
Just a few months ago, All-Star NBA forward Dwight Howard of the Orlando Magic, went to Haiti to spend time and donate funds in support of Haitian  children. Dwight started the DwightHowardFund.org with fellow player Adonal Foyle, and they have donated money and time to help provide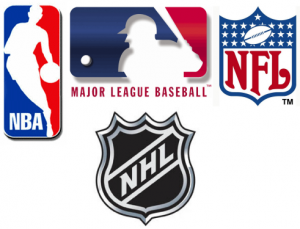 school supplies and toys to the children of Haiti.
Dikembe Mutombo, a prolific philanthropist for over a decade, created the Dikembe Mutombo Foundation in 1997 to help eradicate childhood diseases that threaten the lives of children in the Congo. Honored with USA Weekend Magazine's "Most Caring Athlete Award," NBA All-Star Dikembe Mutombo Mpolondo Mukamba Jean Jacques Mutombo has long been dedicated to improving the health, education and quality of life for the people in his birthplace, the Democratic Republic of the Congo.
But it's not just NBA athletes who give their money in support of health, community and humanitarian causes. For four-time NASCAR Cup Series champion Jeff Gordon, victory lane is the place where hard work and determination have paid off. Away from the track, Jeff continues to help children and their families gain their own victories over chronic illnesses through The Jeff Gordon Foundation. Established in 1999, The Foundation primarily provides support for several charities, and also offers support on a case-by-case basis for other charitable organizations.
Atlanta Falcons All-Pro tight-end Tony Gonzalez has formed the Tony Gonzalez Foundation which supports the Shadow Buddies program as well as Boys and Girls Clubs. Shadow Buddies are smiling dolls given to individuals, especially sick children and elderly, in order to help speed their recovery. The foundation's main focus is to provide emotional and educational support by helping medically challenged children tackle physical abilities or limitations. The program also supports disadvantaged youth through The Boys and Girls Clubs.
On the baseball diamond, the New York Yankees all-star outfielder Curtis Granderson is the founder of the Grand Kids Foundation — a non-profit designed to provide educational resources and assistance to schools nationwide as well as re-establishing baseball opportunities for inner city youths. Since the Grand Kids Foundation has zero operating costs, donations go towards purchasing school supplies for youths in need, books and supplies for schools which do not get the funding they always need, and establishing and providing equipment for inner city baseball programs.
One of the most successful givers has been entrepreneur and former NBA champion Earvin Magic Johnson. The Magic Johnson Foundation, a 501(c)3 organization, was established in 1991 to raise funds for community-based organizations focused on HIV/AIDS education and prevention. The Foundation has since expanded its mission to develop programs and services that address the broader educational, health and social needs of ethnically diverse, urban communities throughout the nation. For more information, log onto www.magicjohnson.org.
Other notable financial and time contributions include Tim Duncan Foundation, Lance Armstrong Foundation, Derek Jeter – Turn 2 Foundation, and Andre Agassi Charitable Foundation.
For athletes like Dwight Howard who donate their money and time, supporting those in need is a rewarding experience. "My main goal was to go to Haiti and put a smile on the kids' faces," Howard stated in a PRLog press release. "Visiting Haiti has definitely changed my life. The people there still very much need our help; today, tomorrow and for many years to come," states Dwight. Click here to see a video of Howard contributing in Haiti.
While it's difficult to ignore the huge paychecks professional athletes receive, we seldom recognize their commendable off-field efforts. So the next time you see an athlete demanding an over-the-top salary, he or she may very well be supporting a worthy charity.
Written By MyBrotha
Official website; http://www.mybrotha.com