Jamail Johnson Shooting Update: Student Died Trying to Save His Friends…
(ThyBlackMan.com) Jamail Johnson, the Youngstown State University student who died at an off-campus party Saturday morning, has been reported to have died trying to save his friends from gunfire. Jamail was a member of the Omega Psi Phi fraternity.
The Trumbull County Conservative Examiner says that when the gunmen began to shoot, Johnson ran toward them and pushed them out of the house. This, according to observers, saved the lives of dozens of other students. He even fought with the gunmen after being shot.
The two alleged shooters, Columbus Jones Jr. and Braylon Rogers, 22 and 19 years old respectively, are facing charges for aggravated murder.
In response to the shooting, I received a statement from someone named Frederick Pollard, who appears to be connected to the Omega Psi Phi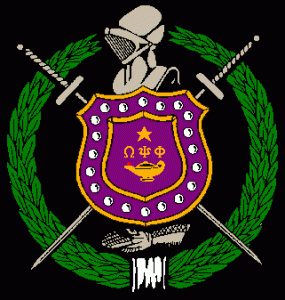 fraternity. The statement was, according to Pollard, written by Dr. Andrew A. Ray, listed as the Grand Basileus of Omega Psi Phi Fraternity, Inc.
In the statement from Omega Psi Phi, Dr. Ray claims that media outlets have been incorrect to state that the shooting occurred at an Omega Psi Phi fraternity house:
"Some media outlets have incorrectly reported that the incident occurred at an Omega Fraternity house and that the gathering was a Fraternity sponsored event. The Fraternity does not own any Fraternity housing in the State of Ohio and the gathering was not a Fraternity sponsored event. The Fraternity brothers in their residence did nothing wrong and were the victims of this criminal act," the statement read.
It seems that the fraternity is working to publicly disassociate itself from this incident, most likley to preempt any additional PR problems or legal liability. I agree that if the media has been getting it wrong, then the corrections should certainly be made. At the same time, when I emailed Mr. Pollard back to ask who owned the house, I didn't receive a response. I'd also be curious regarding how many members of the Omega Psi Phi fraternity were at the house at the time of the incident. As most of us know, quite a few gatherings of fraternity members occur off campus in unsanctioned events.
At the same time, Dr. Pollard is correct that Omega Psi Phi should not be held responsible for the shooting. The men who allegedly committed this act were not in the fraternity, that is clear. But what is also clear is that when we send our children off to college, they should be warned about participating in the plethora of alcohol-drenched and potentially dangerous gatherings that occur on and off campus. Most of the dangers of greek life and excessive alcohol consumption (which often include things like rape, homicide and assault) make themselves present when university officials are looking the other way.
I am a fan of the many great things that black greek organizations do for our community. Those who are making good choices, including thousands of "Omega men" across the nation, add value to our society in numerous ways. But many of us also know about the legend of the "Q-dog," who takes pride in engaging in some of the most egregious, reckless and destructive behavior imaginable. I knew friends in college who started drinking in college and have now become 40-year old alcoholics and irresponsible adults.
As it pertains to the shooting of Jamail Johnson, he wasn't shot by anyone in Omega Psi Phi. Also, these events can happen almost anywhere. But I encourage the parents of college students to remind their kids that they are less likely to be victims of violence when they are in the library on Saturday night. With the large number of black male college students I've written about this year alone who've been shot at some kind of party, we must revisit the culture and accept the fact that something has got to change.
With that said, I consider Jamail Johnson to be a hero. He did all real Omega men proud and deserves respect from all of us. He was too young to die and I sincerely hope that he rests in peace.
Written By Dr. Boyce Watkins